What is Curcumin?
You have probably seen Curcumin a lot recently in the press, but what is Curcumin?
Curcumin is a chemical compound extracted from the roots of the Curcuma longa or Turmeric plant a type of ginger, which is a perennial herb that is cultivated extensively in the south and southeast Asia. The rhizome or the root is processed to form turmeric which contains 2% to 5% curcumin.
Curcumin is one of three curcuminoids present in turmeric, the other two being desmethoxycurcumin and bis-desmethoxycurcumin. It has long been used in traditional herbal medicine, especially in India and South-east Asia.
Of course, it has several uses such as a dye, food additive, and a dietary supplement. As a cooking ingredient in Indian curries, Thai curries, and is often used to flavor coconut milk to make a rather nice hot drink called Golden Milk. One of my favorite Thai curries is Kaeng som (แกงส้ม) or orange curry, which gets its color from Curcumin.
It also often used as a dye, and if you have got the raw juice on your hands, you will know why! From personal experience, if you are working with the raw root, wear gloves. It is not a very good fabric dye as it fades in strong light, although it is used a lot in India, mainly for Buddhist Monk robes.
Curcumin has been the subject of much interest and research over the last few decades due to its medicinal properties. Research has demonstrated that curcumin is a potent anti-inflammatory agent that can reduce inflammation and may even play a role in cancer treatment. Curcumin has helped to reduce the transformation, proliferation, and spread of tumors; it achieves this through the regulation of transcription factors, inflammatory cytokines, growth factors, protein kinase, and other enzymes.
Curcumin prevents proliferation by interrupting the cell cycle and inducing programmed cell death. Furthermore, curcumin can inhibit the activation of carcinogens through the suppression of certain cytochrome P450 isozymes.
In animal studies, curcumin has protective effects in cancers of the blood, skin, mouth, lung, pancreas, and intestinal tract. The primary factor that has held curcumin back as a widely used medication is its poor absorption when taken orally. Often better absorption has been achieved by taking curcumin in Golden Milk, the addition of the fat in the milk and the black pepper have a proven benefit in helping bio-availability – although the absorption has been relatively low.
Many supplement manufacturers have turned to piperine the active compound in black pepper, adding it to their curcumin supplements to improve bio-availability. Up until recently, this has been the most effective way of increasing curcumin absorption. Piperine has several additional health benefits, so it seemed the ideal solution.
Unfortunately, it has not been the perfect solution for everyone as some people have an allergy to it, or more precisely a spice allergy, while not a true allergy piperine can cause allergy-like symptoms and may trigger an attack in people with asthma. This has led to further research in the hope of finding a better solution, Novasol Curcumin is that better solution, offering higher bio-availability than the Piperine Curcumin supplements without any risk of an allergic reaction.
So to summarise Curcumin is fast becoming an everyday supplement for many people; it has several health benefits (see The Eight Health Benefits of Curcumin) and from a personal perspective, I have found it to be one of the few supplements that I can actually feel the difference when I take it. So I hope that answers what is curcumin.
Try OptimaEarth Liquid Gold Curcumin w/NovaSol and experience all of the wonderful benefits of this magical herb for yourself.
REMARKABLE RESULTS! CURCUMIN CAN HELP IN SO MANY WAYS – Curcumin is a powerful antioxidant and anti-inflammatory and may help relieve the symptoms of Arthritis, Osteoarthritis and Rheumatoid Arthritis. Its been shown to enhance brain function, improve memory and may be very helpful for people suffering from Alzheimer's. Many people report it being more effective than prescription drugs for depression and anxiety. Its good for enhancing your immune system and improving overall skin tone.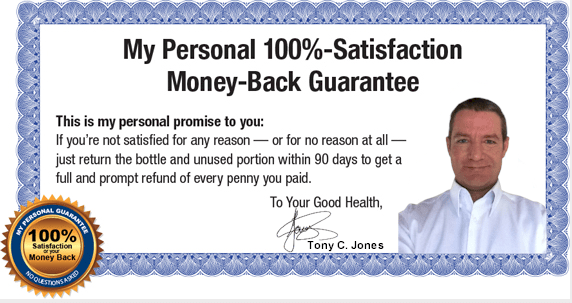 Novasol Curcumin Testimonials
"
i have a work related injury a few years back and i have joint pain, nerve pain and some nights i just get no relief,i have tried a few different products and they didn't really help, so i tried this one and i was skeptical but i must say after a few days i started to feel a difference and now its over a week and i am very pleased,i feel better and i get more rest. i really do like this product, its easy to take and no bad smell either.
"
These soft gels are great. I hate the way turmeric curcumin tastes normally but with these there is no smell or flavor, they are small and easy to swallow. I notice less body pain about 20 min after taking them. I prefer these to products such as ibuprofin for pain.
Tiffany Moss
Amazon Shopper
"
I have been using them for over a week now and since I have arthritis it seems to be working my joints don't seem to be so stiff and achy. I am always looking for something that provides relief.
Mary Yorton
Amazon Shopper
"
Love this product.Took 3 days after taking them to notice the relief of joint pain and inflammation but Definitely work great now that I gave them in my system.
Kimberly C Smith
Amazon Shopper
"
Tried this new Novasol based curcumin supplement for the first time 2 months ago and it has really proved to be effective. My many aches and pains have improved dramatically. I now will be ordering a years supply!!
Jane Travis
Amazon Shopper
Please follow and like us: