Joint Pain and Why Curcumin Can Give Genuine Relief
Joint pain itself is numbing. Unfortunately, our lifestyle can't protect us from it. Whether you are an athlete or not, one way or the other, you will be affected by pain. It might be due to inflammation as a result of chronic illness or could be the body's way of saying 'you are not getting any younger' Despite why you are in pain, you can be sure of one thing. It will prevent you from going about your day. And until you seek ways to relieve the pain, it only gets worse.
Lucky for us, we have turmeric that gives us the Curcumin chemical, which has immensely helped as an anti-inflammatory solution and in managing joint pain. Unlike the standard pain relief drugs, Curcumin is 100% safe from any side effects experienced from synthetic medications. That there is some good news, especially now that there are tons of drugs out there that you do not even know which one is genuine.
On to the issue at hand, researchers have worked tirelessly to get to know more about this chemical and find out how it can help manage pain. Based on these researches and clinical trials, a consensus has been reached stating that Curcumin is a natural pain reliever. It definitely has something to do with its anti-inflammatory nature.
As you know, inflammation is the body's defense mechanism that tries to heal the affected area. Anti-inflammatory drugs only help to speed up the healing process; however, Curcumin is more efficient as it takes care of inflammation on a molecular level, thereby reducing pain.
In arthritis, studies have been carried out to determine how this compound helps in managing the disease. According to one study, patients experiencing chronic pain can ease the pain by consuming Curcumin. An additional benefit is that when it comes to joint pain, the chemical helps in repairing the damage done. Arthritis, which by the way, has many different forms, causes joint destruction, which leads to immobility due to the pain. But with the research done, people can gain back their lives.
Curcumin is also very good at aiding muscle recovery after exercise or injury. It is usually tough to get back on track even with quality rest. So using the herbal supplement with other drugs helps speed up the recovery process as well as increasing anti-oxidative activity, which prevents further cell damage.
Curcumin has also exhibited qualities that promote better sleep. We need to sleep to regenerate lost energy and help the recovery process. Through pain management, Curcumin helps the body to relax soothing one to sleep. Furthermore, the chemical can reverse symptoms of sleep deprivation, which is a condition that will weaken the immune system causing slow recovery. But through treating depression, oxidative stress, and anxiety, this natural pain killer works to assist one to have a better sleep.
To add to how the plant chemical has handled joint pain, it has some anti-aging effects, particularly on the joints. Let's face it, as we grow older, the body functions will begin to deteriorate, and so does the joint cartilage and bones. As they degrade, one experiences pain even with the slightest movement. The inflammations on these parts, therefore, become severe, and the pain becomes worse. Fortunately, thanks to the anti-inflammatory factor, Curcumin repairs the cartilage damage and slows the wear and tear process.
All these cases prove how effective Curcumin is as a pain reliever and the ways it is far much better than anti-inflammatory drugs. Research has also concluded that Curcumin is a powerful antioxidant that contributes to pain management as well. You can trust that this is just a scratch of the surface.
More research is needed to unearth the powers of this compound. New formulae such as Novasol Curcumin are starting to reap the benefit of this truly wonderful herb.
Try OptimaEarth Liquid Gold Curcumin w/NovaSol and experience all of the wonderful benefits of this magical herb for yourself.
REMARKABLE RESULTS! CURCUMIN CAN HELP IN SO MANY WAYS – Curcumin is a powerful antioxidant and anti-inflammatory and may help relieve the symptoms of Arthritis, Osteoarthritis and Rheumatoid Arthritis. Its been shown to enhance brain function, improve memory and may be very helpful for people suffering from Alzheimer's. Many people report it being more effective than prescription drugs for depression and anxiety. Its good for enhancing your immune system and improving overall skin tone.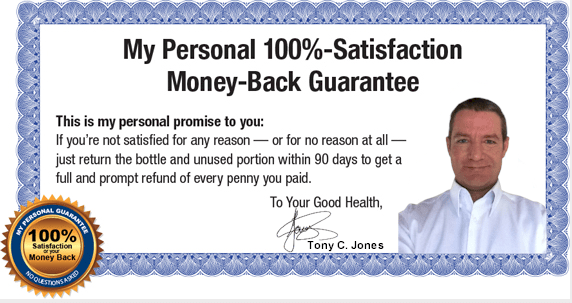 Novasol Curcumin Testimonials
"
i have a work related injury a few years back and i have joint pain, nerve pain and some nights i just get no relief,i have tried a few different products and they didn't really help, so i tried this one and i was skeptical but i must say after a few days i started to feel a difference and now its over a week and i am very pleased,i feel better and i get more rest. i really do like this product, its easy to take and no bad smell either.
"
These soft gels are great. I hate the way turmeric curcumin tastes normally but with these there is no smell or flavor, they are small and easy to swallow. I notice less body pain about 20 min after taking them. I prefer these to products such as ibuprofin for pain.
Tiffany Moss
Amazon Shopper
"
I have been using them for over a week now and since I have arthritis it seems to be working my joints don't seem to be so stiff and achy. I am always looking for something that provides relief.
Mary Yorton
Amazon Shopper
"
Love this product.Took 3 days after taking them to notice the relief of joint pain and inflammation but Definitely work great now that I gave them in my system.
Kimberly C Smith
Amazon Shopper
"
Tried this new Novasol based curcumin supplement for the first time 2 months ago and it has really proved to be effective. My many aches and pains have improved dramatically. I now will be ordering a years supply!!
Jane Travis
Amazon Shopper